"Athleisure" is a fashion trend that's here to stay. It involves wearing yoga clothing anywhere and everywhere. It's comfortable, flattering and ensures you are workout-ready at the drop of a dime! Everyone from celebs to your next door neighbors are wearing yoga pants in their downtime. Yoga pants can be inexpensive or cost a pretty penny (as high as $200).
Is there any other leisure-wear better than yoga pants? The answer is no. This fashion trend is here to stay. With that being said, there may be some people who assume you may be one of the following yoga pant stereotypes.
#1 You're Allergic to Dressing Up
Can you remember the last time you dressed up? Of course not! You probably have not one, but a few drawers filled with fancy yoga pants – some are even worth $100 a pop. If it's expensive, it's haute couture…to you.
#2 You're a Yoga Bitc#!
Your comfy pants are only made for doing yoga, eating kale salads, and chanting your favorite mantra. Dressing up to your next yoga class is an event. You hit up Nordstrom or lululemon for the latest garb and then hit up your favorite cocktail bar afterwards. A Cosmopolitan please?
#3 You're a Gym-Rat
Your body is a temple and yoga pants accentuate those hard earned curves. The only events on your schedule is gym, tanning and laundry. #GTL And that's nothing to be ashamed of as long as your glutes are on fleek. Calling you a meat head or gym rat doesn't phase you. Your feelings are buffered by well defined muscles. Bring it on!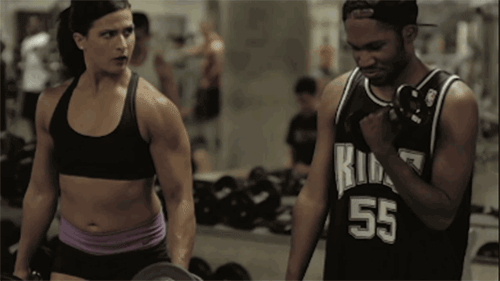 #4 You Love Brunch (maybe even Brunch Buffets!)
Bring on the unlimited mimosas, bacon and eggs benedict! With yoga pants you can eat and drink as much as your heart desires! High waisted yoga pants will cover that food baby like your weekend-long foodie endeavor never happened.
#5 You're an Instagram Yogi!
You never know when you'll need to stop drop and yoga. Wearing yoga pants just makes it very convenient when you need to snap that perfect pose. Don't forget to hashtag all your yogi friends and followers! They'll definitely want to see your new yoga pants in astrakavasana (8-Angle pose).
#7 You're a Yoga Teacher!
Well if this one isn't obvious, we're not sure what else is. I mean, what else do you wear to teach a yoga class? Yoga dresses?!
Hope you had some fun reading this article! If you are proud to wear gluteal enhancing yoga pants, go ahead and flaunt them! #YOLO
---
Interested in more content like this? Get social with us:
STAY CONNECTED WITH THE SEATTLE AREA YOGA COMMUNITY:
Join your Tribe by Subscribing to the Seattle Yoga Community Weekly Update.

Latest posts by Alex Tran
(see all)
Published on Jun 21, 2016